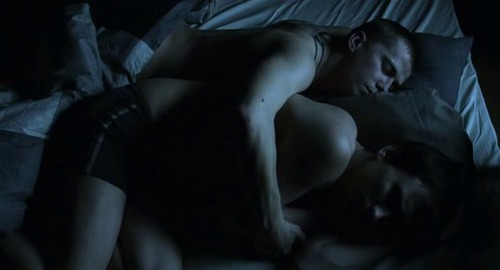 This is a story about people who realize at some point in their lives that they are shouldering a burden, a cross, which is weighing down on them too much ... The film has three main characters - Róża who suffers from narcolepsy and suspects her husband of cheating on her, Robert who is a writer and realizes that the relationship he's been in for many years is an unfulfilling one ... and Adam who discovers his identity, his real self, and takes the first serious step towards being true to himself. And this is what the film is about - that it's worth being true to yourself in life. The sooner you start acting in accordance with your own conscience and morals, instead of acting against them, the easier it becomes to achieve genuine happiness.
Language:Polish with English and Greek subs.(srt.)
Ο Adam είναι ένας νεαρός ομοφυλόφιλος γιατρός που προέρχεται από μία συντηρητική επαρχιώτικη οικογένεια και κάνει τα πάντα να αποφύγει την συνύπαρξη με τους γονείς του. Ο Robert, συγγραφέας και ποιητής του προαστίου, εγκλωβίζει τους φιλοσοφικούς του στοχασμούς στην πολιτική αυταρέσκεια του πεθερού του και στη γυάλινη μορφή της αστής, νευρωτικής συζύγου του. Η Roza είναι μία μεγαλοαστή, ηθοποιός στο επάγγελμα, που πάσχει από ναρκοληψία και ταλανίζεται από την παρουσία του άπιστου συζύγου της και τις συνεχείς συναισθηματικές εμμονές της. Τρεις άνθρωποι που πάσχουν από διαταραχές του ύπνου. Τρεις διαφορετικές ιστορίες με θέμα τη μοναξιά, για ανθρώπους που ψάχνουν την ευτυχία.
Stream with English Subs
Here